Fabulous Fur Conditioner & Surface Sanitiser Set(300ml & 150ml)
Brand: SimBae
Product Code: 197572016
Availability: 1
ItemID197572016Ship ToWithin Malaysia ,Ship By: Courier ServicesWeight0.45 (kg or dimension)Views52 Item Specification Brand : SimBaeModel / SKU : SI-PCK-FCSS-0...
ItemID
197572016
Ship To
Within Malaysia ,Ship By: Courier Services
Weight
0.45 (kg or dimension)
Views
52
Item Specification
Model / SKU : SI-PCK-FCSS-001 & SI-PCK-FCSS-002
Product Description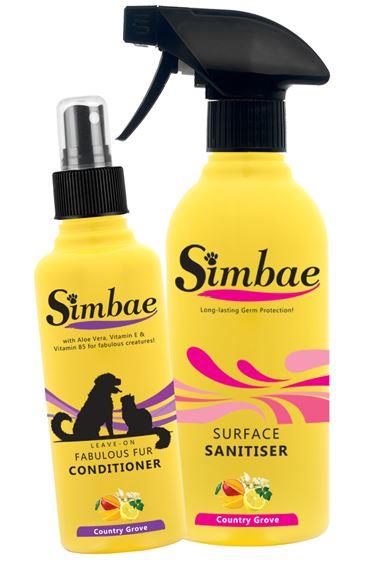 Country Grove is a flowery aroma of Lavender, Geranium Neroli, and Green Leaves blended with Lemon, Apple and Mango, built on warm notes of Patchouli and Sandalwood. A refreshing floral concoction that is cosy and comfortable.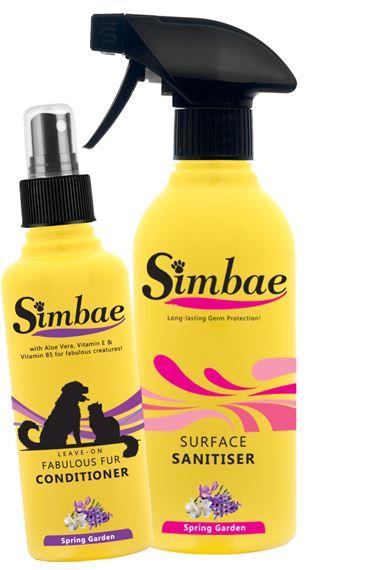 Spring Garden is an intermingling of floral aromas Lavender, Jasmine, Lily of the Valley and Violets – balanced with a Milky Powder. This collection of fragrant blossoms is the embodiment of love, care, and generosity.

DESCRIPTION
The Fabulous Fur pack consists of Fabulous Fur Conditioner. Natural soothing and conditioning elements of Aloe Vera, Vitamin E, and Vitamin B5 prevent itching, nourish the skin and leave your creature feeling fabulous. Surface Sanitiser, is simple to use, quick to act and easy to wipe away, means you can happily share your family space with your furry creatures.
• BLENDED WITH ALOE VERA, HONEY & VITAMIN E
• ANTI-BACTERIAL PROPERTIES
• NATURAL & ORGANIC INGREDIENTS
• AUSTRALIAN BRAND ORIGINS
• SCENTS IMPORTED FROM FRANCE
SCENTS